Okay, humblebrag coming up, but we really do create kickass conferences here at Create & Cultivate HQ. The empowering energy and excitement experienced by all of our attendees and speakers are palpable but how do you bottle that magic and take it with you?
Well, you can thank our photographer, Becki Smith founder of Smith House Photo for that. She has captured the heart and soul of so many C&C events so the spirit lives on long after the doors are closed and the last drop of Chandon sparkling has been sipped.
So you can only imagine our excitement when Smith told us she was launching exclusive Lightroom presets. Now, everyone can edit their photos in the light, bright, and fun C&C style—and they're available just in time for the San Francisco Conference next week!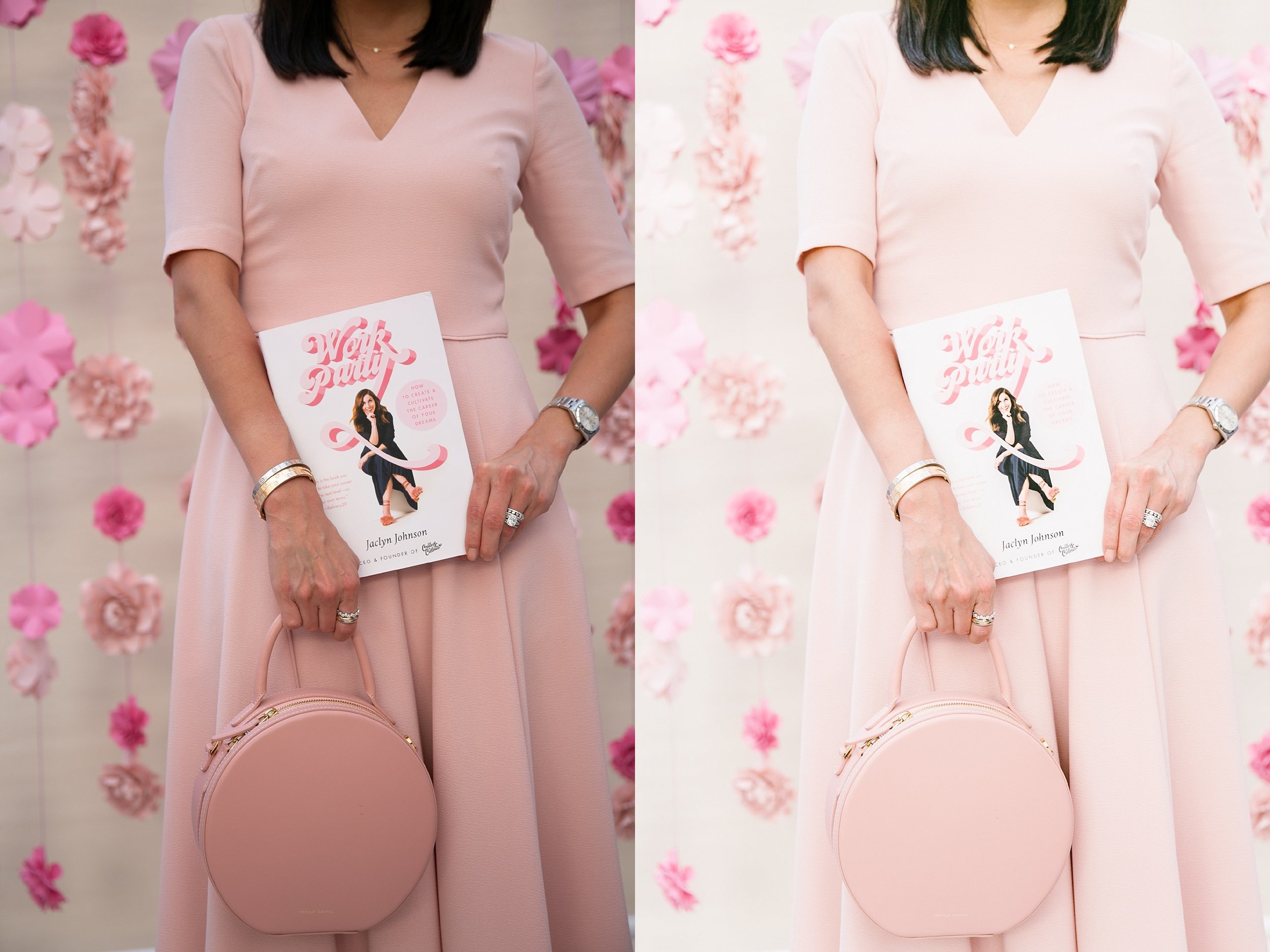 Using the Smith House Photo Lightroom preset

If you're unsure where to start or what to do, don't stress. Just follow Smith's simple step-by-step guide below and create beautiful, bright, professional imagery today.
How to Import Your Presets to Lightroom Mobile
Step 1
Install the Lightroom Creative Cloud app on your mobile phone. The app is free in the app store! You will need to create an Adobe ID or log in to an existing account, but don't worry, it is still free.
Step 2
Save the images from your download onto your phone. You can do this by downloading them on your phone, or by using AirDrop to send them to your phone from your computer.
Step 3
Open the image in Photos on your phone and click the Share arrow. Scroll to more and select Lightroom. A pop-up window will say "The shared photo will be imported on the next app launch." Select "Launch Lightroom Now."
Step 4
In Lightroom, navigate to the photo if it does not automatically pop up. In the upper right corner, click on the three dots and select "create preset."
Step 5
Name the preset "Smith House - Universal", "Smith House - Cool Cool Cool" or "Smith House - Hot Hot Hot" depending on which you have imported. It will ask which group you would like to save them to. You can create a new group for your Smith House Photo presents, or save to User Presets.
Step 6
Click the checkmark on the upper right to save the preset. You're ready to use your presets.
Now it's time to get started:
Download the Lightroom Mobile App HERE.
Download the "SHP MOBILE LIGHTROOM" Presets HERE.
Still need more help? Watch the video below for step-by-step instructions!