This post is in partnership with PLANOLY.
Tap, tap, tap. Skipping mindlessly through your Instagram Stories again but nothing catches your eye or grabs your attention long enough to digest what you're viewing? We've all been there. In this over-saturated, digital world we live in, it requires unique and cutting-edge content in order to be seen and resonate with your audience—and we know the algorithm isn't on our side, either.
Trying to scale your business or personal brand is tricky. But the best way to kick-start you or your brand's Instagram presence is with quality, interactive, beautiful, and engaging content. With over 500 million active users, Instagram Stories is one of the best ways for businesses to connect with new audiences, boost engagement and drive sales. We know that taking a new strategic approach on Instagram Stories can be time-consuming (and costly), but we're thrilled to let you know that you don't have to spend your entire budget on graphic designers to create impactful Instagram Story designs that captivate—you can do it yourself for that matter.
Introducing StoriesEdit by PLANOLY who has done all the legwork for you. The C&C team loves (and trusts) the original PLANOLY app to map out the @createcultivate Instagram grid ahead of time. Being the first visual planner on the market for Instagram, it was a no brainer for PLANOLY to drive into the world of beautifying and strategizing Instagram stories. Their beautiful templates turn your lackluster Instagram Stories into a stylish and chic design at the tap, tap, tap of the app. In fact, the C&C team loves the StoriesEdit so much, we partnered with them to create an exclusive, limited-edition template collection for our San Francisco Conference attendees on September 21. (You'll find them under the "collections" tab in the app or on desktop, but more on that later.) The fun and artistic designs will be available to everyone before, during, and after our event so you can share your experience in style. Don't forget to use the hashtag #CreateCultivateSF so everyone can see!
If you are one of our lucky San Francisco conference attendees (or need a little nudge to purchase your ticket), we are excited to share that PLANOLY's Founder, CMO + CCO, Brandy Pham, and Director of Marketing, Priscilla Castro, will be leading a Digital Storytelling on Social workshop for VIPS and C&C Insiders at the event. Be sure to stop by for some social wisdom!
The designer templates are completely customizable and can be edited to your liking, making them your own to fit your own brand guidelines. Simply drop in your image or video clip to the template and play around to see what direction you'll be taking with your next post. Follow our simple step-by-step guide below and see how easy it is—your friends and followers will definitely be DM'ing you to find out your secret, and not only that, you'll definitely start seeing your engagement go up with your Stories
We'll be using these templates at #CreateCultivateSF and we can't wait to see your customized stories!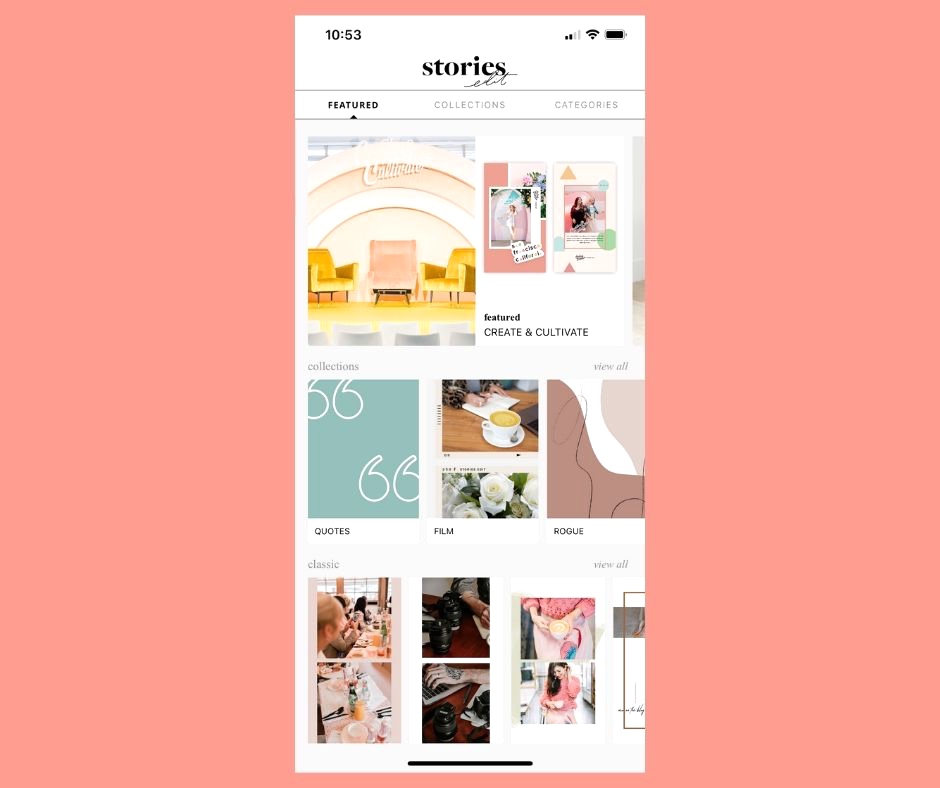 Open the app and navigate to the "Create & Cultivate" collection on the featured page or under the "collections" tab.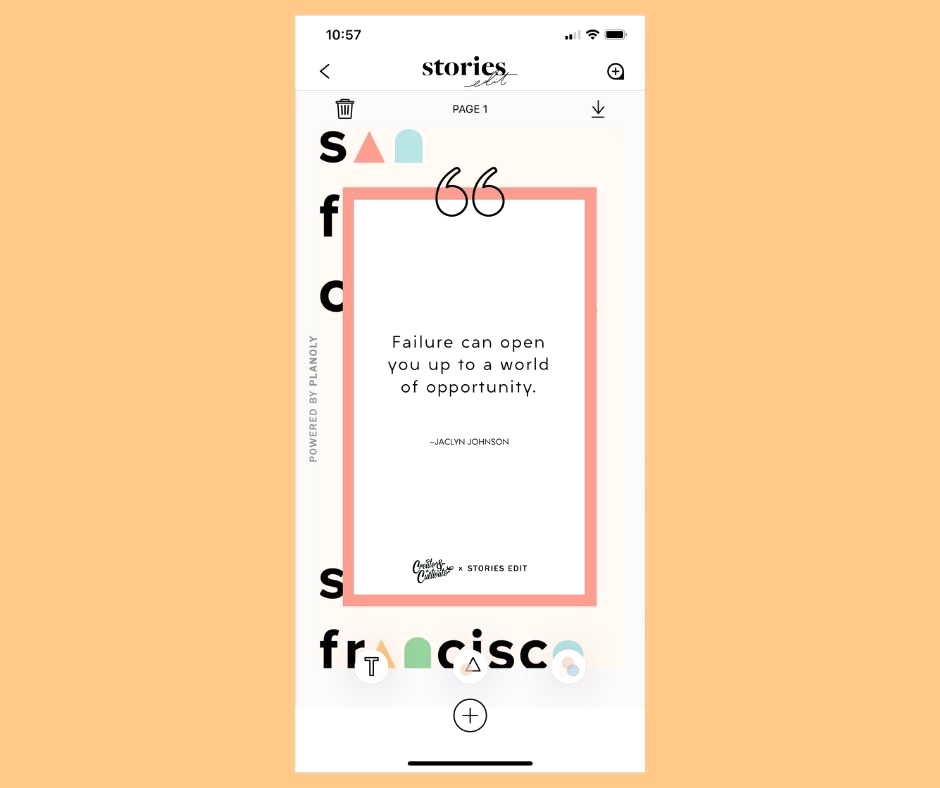 You'll be able to preview the 12 available branded templates. Select your favorite and begin your creation by tapping the plus sign in the gray box to add your image.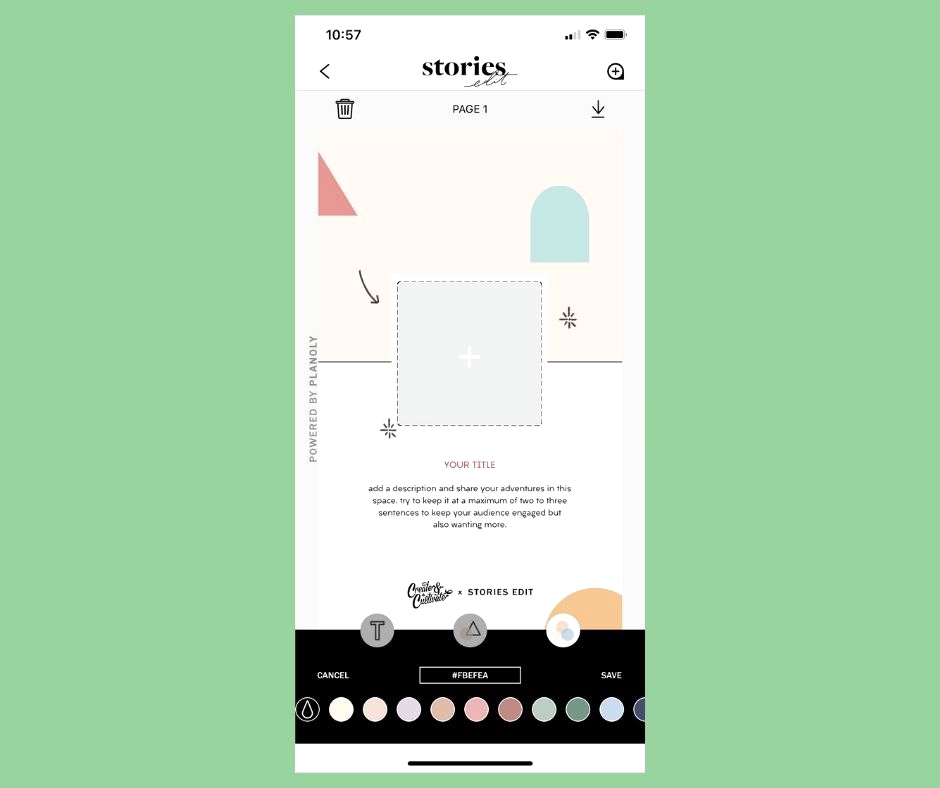 Anything that has a white background is customizable to your liking. Choose the icon with the three overlapping circles to update the color.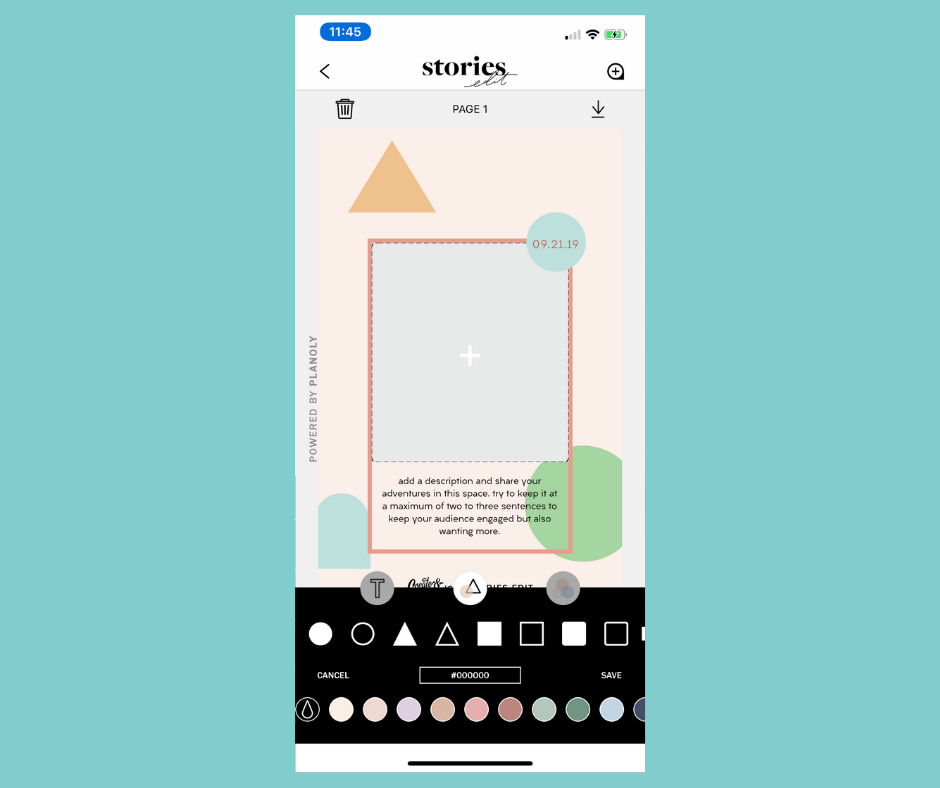 Add any shapes to your template by tapping the Shape tool (the circle and triangle icon) in the center of the navigation bar.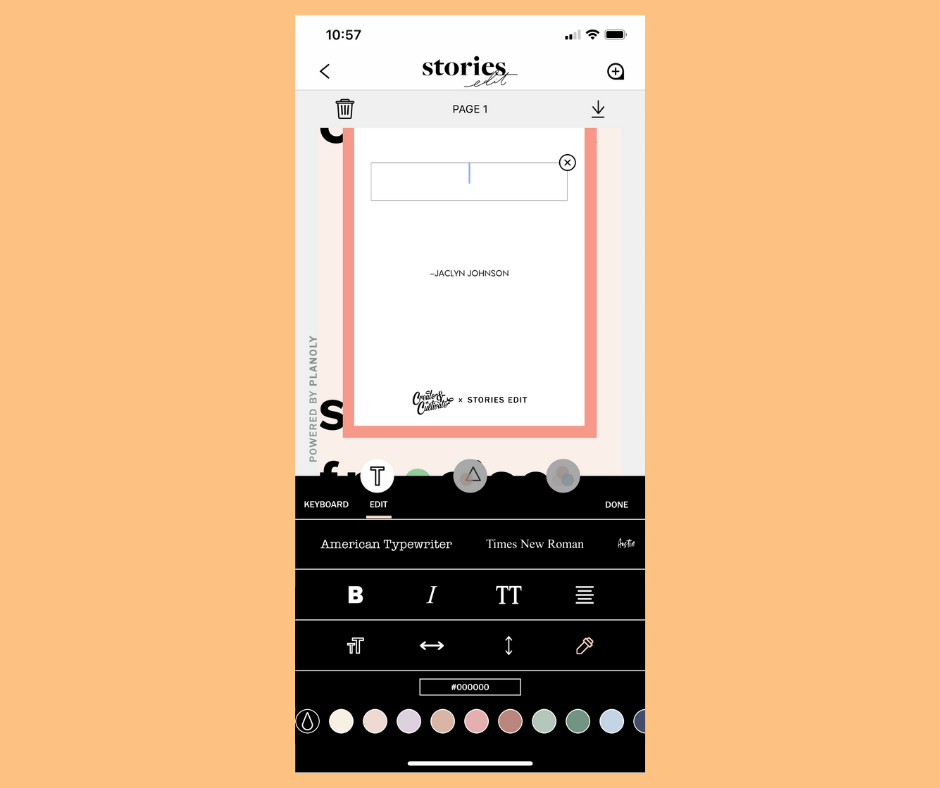 Add text overlay by selecting the letter "T" in the bottom left-hand corner of the navigation bar and shapes by selecting the triangle in the center.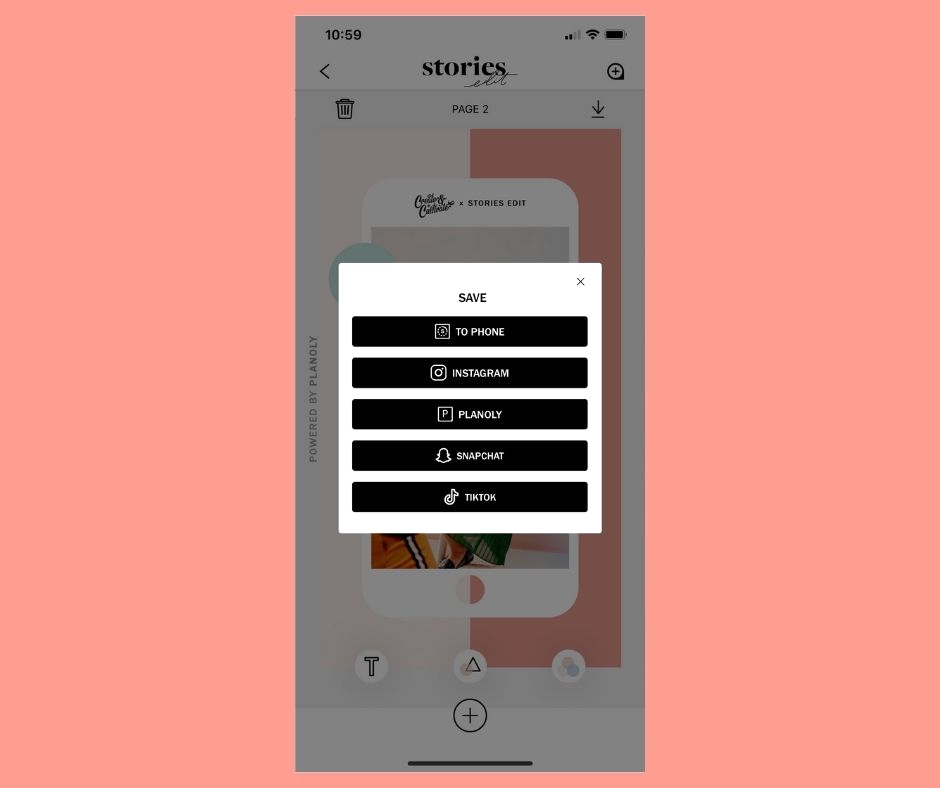 When you are happy with your creation, tap the down arrow in the top right-hand corner to save directly to your phone or upload directly to your socials!