Create & Cultivate is an online platform and offline conference for women looking to create & cultivate the career of their dreams.
This is a 365 day conversation around being a modern woman in the working world...
We gather the next generation of curious creatives, entrepreneurs and bosses to spark conversation around the topics they are passionate about from building your business to raising money, we hit all the topics for modern working women.
At Create & Cultivate you are destined to meet other talented, like-minded women, all while learning tips and tricks from some of the best in the business. Attendees get access to a highly curated, impactful one-day program of workshops, mentor sessions, and panels, as well as delicious cocktails, food, pop-up shops, photo booths, gift bags, and more.
Our attendees come to feel inspired, enhance their business, mix, mingle andcultivate new friendships in an amazing and beautiful environment!
Create & Cultivate has taken place all over the country from Atlanta to Brooklyn to Los Angeles to Chicago and continues two times a year, nationwide. The event hosts 1500 + women and sells out within weeks of launching.
Our lineup is killer with C&C alumni including:
Martha Stewart, Ashley Graham, Kim Kardashian, Chrissy Teigen, Lauren Conrad, Tia Mowry, Issa Rae, Mandy Moore, Gloria Steinem, Jessica Alba, Rachel Zoe, Nicole Richie, Meghan Markle, Rebecca Minkoff, Kendra Scott, Garance Doré, Hannah Bronfman, Emily Weiss, Aimee Song, Chriselle Lim, Jen Gotch, Julianne Hough and many more.
Meet the Founder.
Forbes 30 under 30, AdWeek Disruptor Entrepreneur, Author & CEO.
"The ultimate conference for women everywhere."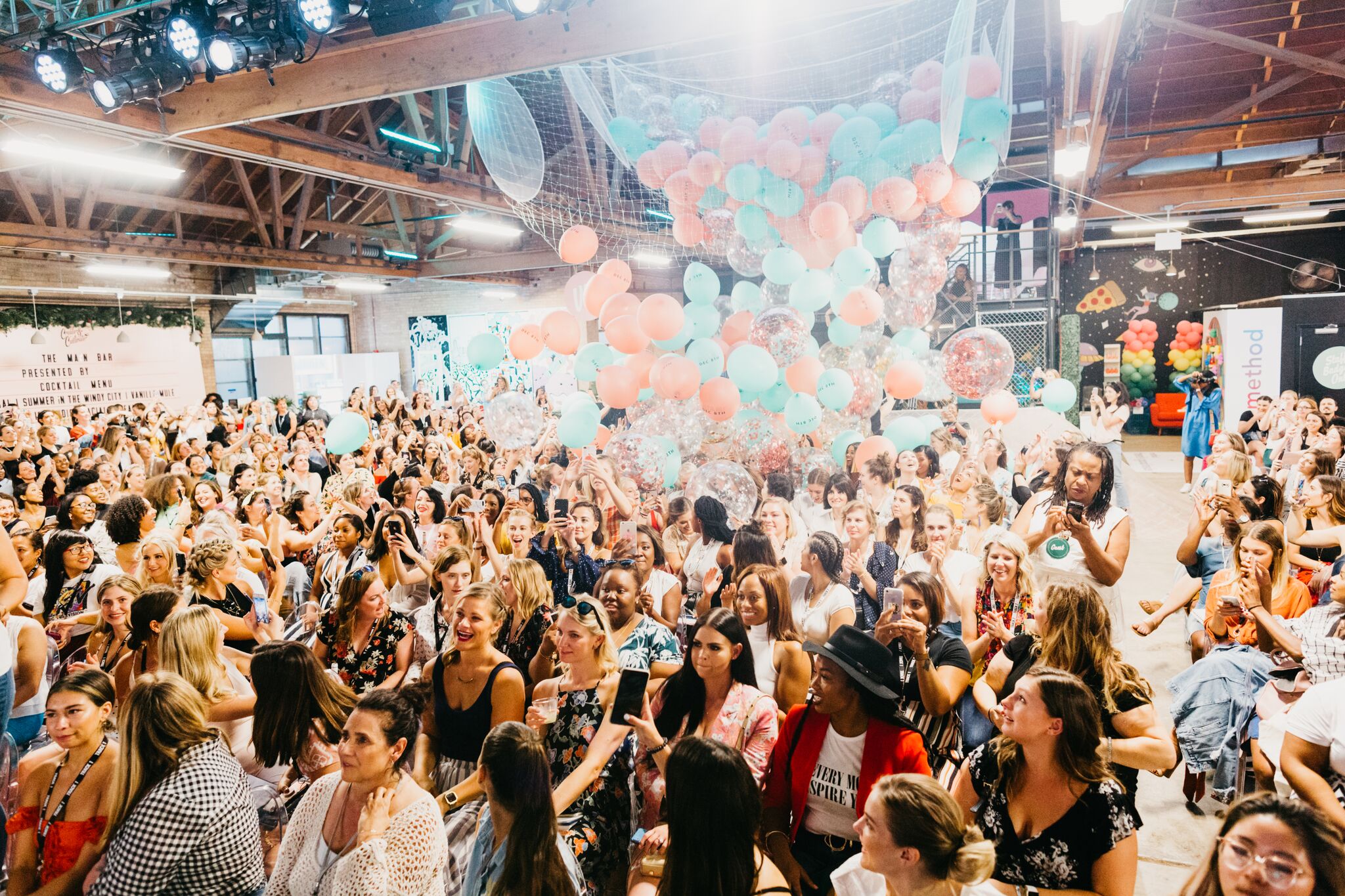 We host conferences nationwide where thousands of women gather to hear the best in the biz.
"Create & Cultivate has grown into a cult favorite, pop culture phenomenon for millennial women."
Our digital footprint reaches an engaged audience of 1 million women monthly providing the best in career content.
"Create & Cultivate continues to attract world class brands as it hosts thousands of millennial women nationwide."
WorkParty™ is our top rated weekly podcast exploring topics for a new generation of women who are redefining the meaning of work on their own terms.
"Create & Cultivate brings an A-list lineup of panelists that don't mince words when it comes to talking about the ups and downs of entrepreneurship."
Meet our career-driven office accessories and planning tool line sold exclusively at Target.
"The colorfully curated, Instagramable event took place in Los Angeles on Saturday and tickets sold out almost instantly, as it often does since its inauguration in 2012. "
Join our Membership Program for access to our online video vault of panels as well as on site perks at all of our events.
"Create & Cultivate is the hub for brands looking to engage with a female millennial audience and the influencers they love. "
Our team is growing! We are currently hiring.