graphic credit: Moon Bacon
Karson Humiston is the founder of Vangst— the cannabis industry's largest and leading recruiting resource. Since launching in 2015, her company has successfully connected over 3,000 skilled workers with jobs.
It's an industry that's growing. And that is incredibly exciting for Humiston and other women who are getting in at the ground level.
Humiston has always had that entrepreneurial kick. When she was younger her family lived on a golf course. At night, the budding business woman would head out with a bag and collect golf balls. She'd clean them and sell them back to the golfers the following day. "I convinced the kids in my neighborhood to help too. They set up second stands and I would pay them."
So how did she go from manicured greens to the green industry? The same as other entrepreneurs— she recognized a need and the ability to fill a void. A new report from New Frontier Data projects that by 2020 the legal cannabis market will create more than a quarter of a million jobs. The legal cannabis market was worth an estimated $7.2 billion in 2016 and is projected to grow at a compound annual rate of 17%.
That's a lot of jobs in an economy that has seen better days. And what does a growing industry need? Recruiters. Good ones. Huminston is great.
We caught up with the impresario to talk cannabis, job creation, and why there are so many women at the top of the weed chain.
Can you tell us a bit about how you got started, the backstory of what led you down this career path? For some, it's certainly not an obvious choice.
When I was in college I had a student travel company. After I sold my student travel company I realized I had a really big network of students and recent grads. I was trying to figure out what these group of people needed. I realized they needed jobs. And an industry that was very interesting to me because of the high growth and career opportunity potential was the cannabis. industry. I went to career services [at St. Lawrence in upstate New York] to get their general sense on the cannabis industry. They were horrified. They were not interested in helping people find jobs in the cannabis industry, helping alumni find jobs or current students. So I went to a cannabis trade show to do a little of my own investigating and was blown away by the types of jobs that were available. From accounting jobs, marketing jobs, cultivation jobs, there were a ton of jobs and there was no source to help people find jobs in the space. So I literally graduated and got in my car and drove to Denver where I didn't know anybody. I had no place to live. I lived in a hotel for the first half. And I started the company first focusing on young professionals in the cannabis industry.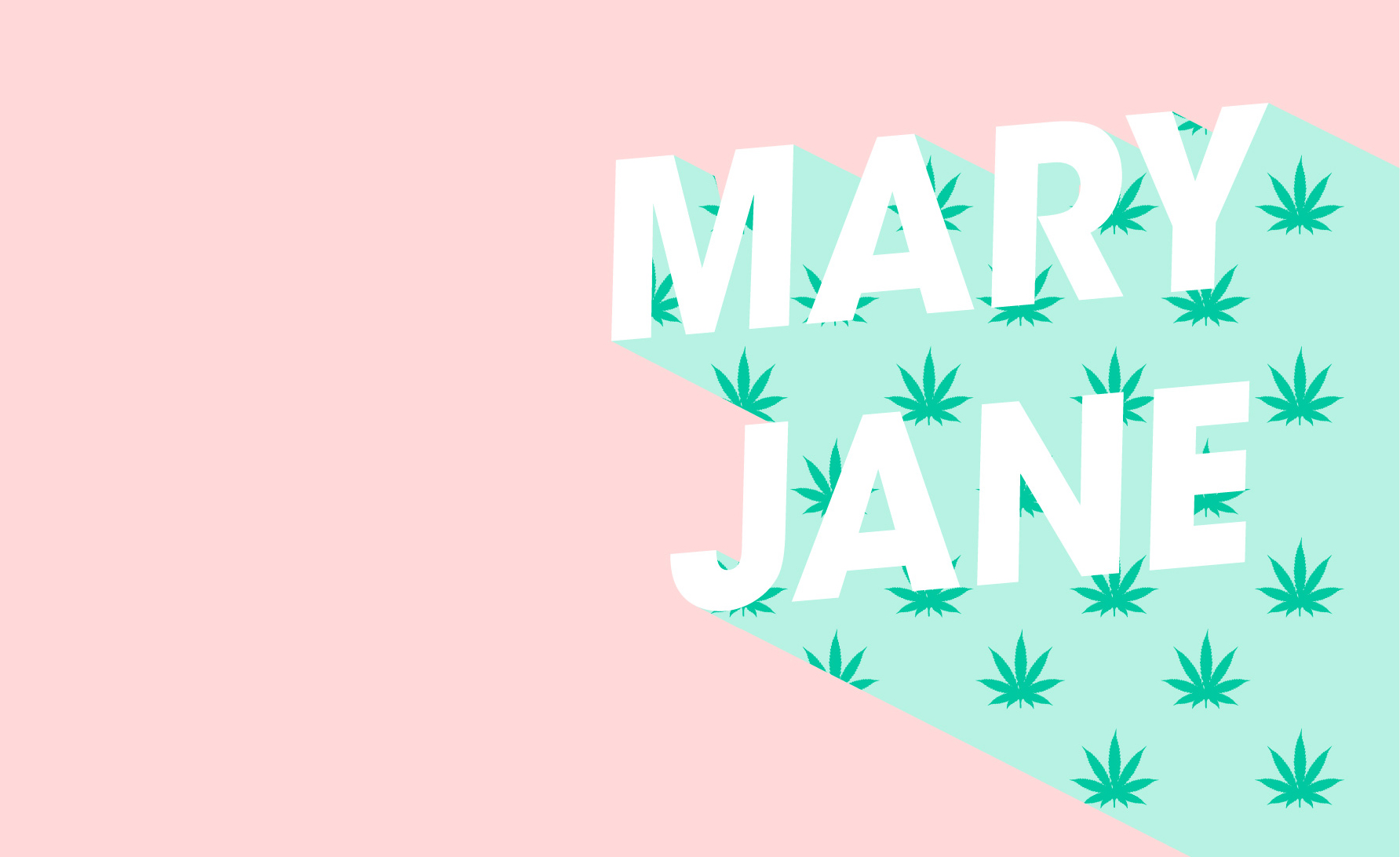 I started the company first focusing on young professionals in the cannabis industry."
So how did you make those first connections because weed is legal in Colorado but not in a lot of other states. How did you break down doors?
So the business used to be called 'Gradjuana,' which was connecting college students and recent college grads with cannabis jobs. Like I said I was at the trade show and I pitched myself as being with Gradjuana. I said, "Hey I have a huge network of college grads and recent grads. I'm a college grad myself and I had this other company that allowed me to help build this huge network for other people. So I could help you find your next entry level person for just a small fee." At that first trade show I spoke with everyone at every booth asking, "What positions are you hiring for?" With anything entry level I would send it out to my personal database. People would apply and I would interview them and check their references from past on campus jobs and then connect them with the company. So when I moved to Denver, to be honest it was a door-to-door strategy I didn't have the money for some huge marketing campaign. I would walk into dispensaries or people's offices and say, "I'm Karson with Gradjuana and I heard you're hiring an intern," — even if they weren't. And they would say, "Actually we've been talking about hiring an intern can you help us?" I went all in that summer, connecting a lot of interns and recent grads with cannabis companies. In September a company came to me and said they needed a technical writer, construction project manager, and an executive assistant. They didn't want entry level, but someone with 5-7 years with experience. They said, "We are paying our current search firm 20% of annual salary, you obviously don't seem to know what you are doing so we'll give you 8% if you can find these roles." At that point a huge lightbulb went off in my head and I decided to take a risk and go out and hire my first two recruiters.
How long have you been in business now?
Two years ago we realized there was an opportunity far beyond interns and recent grads. That's when we rebranded to be a full search firm. Fast forward, now we are a team of 25 employees. It has really grown a lot since door to door intern placement. I got my first official placement on July 12, 2015. I'll never forget it. Her name is Kiara and it was an intern placement for Open Bake.
So it's been almost exactly two years to date? I assume the bulk placements are happening in states where the industry is legal…?
I can't believe it's been 2 years. Right now 29 states have legal medical marijuana and eight states are recreationally legal. What is really interesting for our business is that a lot of clients are out of state.
Why is that?
So for example, a group in Maryland is awarded a license. So they need to hire some experts from within the industry. They'll engage us to pull a director of cultivation to relocate from Colorado. Someone who understand how to grow cannabis in a potentially a 50-1000 square foot growth facility. Who understands how to come in and build the SOP, who can write the training manual,who understands compliance, how to source the equipment, how to source the nutrients and relocate their expertise to Maryland. We've chosen to stay in Colorado because this is where we started, we still have an awesome client base here but with that said about 40% of our clients are outside Colorado. A lot of them are in states that are just coming up.
Do you ever experience push back from the community? Especially in places where it's not legal?
Honestly, the community has been super receptive to it. One of the things we're doing this year is we're throwing some career fairs in different places and it is such a job stimulator. There are currently 125,000 people employed in the states and we're supposed to get up to 250,000 by 2020 —- meaning there will be more jobs created in cannabis than manufacturing. Look at Colorado, their unemployment rate is less than 2% right now. Not only is it creating a ton of tax revenue but a ton of jobs.
Even though it's a relatively new industry, it's hard to argue with numbers. We recently spoke with a female grower who said it's interesting an interesting time because it is new and profitable. Women can get in at the ground and grow a career as the same rate a a man. Are you seeing any kind of gender split in applicants or placements?
Since it is a new industry there are so many opportunities for people to get in on the ground floor. And because we live in an age where women are so empowered, they are taking this opportunity of a leveled playing field to start companies. It hasn't been predominantly run by men for the past 100 years. I think we're all kind of starting at ground zero like you indicated earlier. I think that is awesome. So, last month of the people we placed in jobs, 63% of our placements were women. And at our company we have 19 female employees six guys.
"Last month of the people we placed in jobs, 63% of our placements were women."
Tweet this.
You seem pretty fearless and willing to put yourself out there. Have there been any moments of doubt?
Yes of course. I think there are always times when you get to the end of a crazy week and you're sitting there thinking, "Holy cow what am I doing?" But then I look around and we have helped over 3,500 people get jobs, we have 25 great people who work here, and we are doing a lot of really cool things that are paying off. But I'm from an East Coast conservative family, friends of my family are pretty conservatives, and many parents told me that if I did this, it was going to ruin my career. I've always been inspired to be in politics some day and many of them said, "You'll never have a shot to be in politics, this is going to be the biggest mistake of your life." Hearing that from people I've looked up to my whole life, I remember on the drive out here sort of feeling sick to my stomach, questioning if I was making the right choice, asking myself should I turn around and go back and find a job in Boston or New York like everyone else I know? And those types of moments don't stop just because it's working well now. I am now committed to the idea, which I think is a huge piece for anyone who is an entrepreneur to commit and stick through it and stay confident along the way. I know where we're going and so far it's working. I need to stay confident and things will continue to work out.
Arianna Schioldager is Editor-in-Chief at Create & Cultivate. You can follow her @ariannawrotethis.
MORE FROM OUR BLOG