We know how daunting it can be to start a new business, especially if you're disrupting an industry or creating an entirely new one. When there is no path to follow, the biggest question is, where do I start? There is so much to do but before you get ahead of yourself, let's start at the beginning. To kickstart the process (and ease some of those first-time founder nerves) we're asking successful entrepreneurs to share their story in our new series, From Scratch. But this isn't your typical day in the life. We're getting down to the nitty gritty from writing a business plan (or not) to sourcing manufacturers and how much they pay themselves, we're not holding back. If you want to know how to start a business, you've come to the right place.
Of all the interviews we've conducted at Create & Cultivate, one of the main messages we hear from successful founders is find a need, figure out the white space, and turn it into a business. But here's the thing, finding your niche or that untapped market can be tricky: You could list all of your interests and passions and still come away feeling as if you haven't hit upon the singular thing you were meant to do.

When you do find it, you're often faced with anxiety-inducing panic because you now realize you have to execute it and if you don't move fast enough, someone could copy it! But the question is—is it better to get up and running and be the first to market, or wait around and do it right?
For Carla Oates, it was always about doing it right. Her entrance into the startup world was ignited by her desire to see change. During her time as a beauty editor, Oates felt frustrated by the industry's lack of transparency about the potentially harmful effects of their products and couldn't stand idly by while people used ineffective chemicals to treat their skin. This is how she came to start The Beauty Chef, a company revolving around the concept that "beauty begins in the belly."
Oates is no stranger to struggles with health and skincare. Dealing with eczema and allergies since childhood, she learned from an early age the strong connection between one's mind and body. Oates is a firm believer that taking a holistic approach to skincare and wellness will make your skin brighter and healthier than any cosmetic product could achieve.
We had the pleasure of sitting down with Oates to share her journey from blogger and stylist to beauty guru and author of best-seller Feeding Your Skin, The Beauty Chef Gut Guide, and The Beauty Chef recipe book.
Did you write a business plan?
"When I first started out I didn't have a business plan. I had no idea about the business. I had created the product now known as GLOW™ Inner Beauty Powder and developed a simple website where customers could purchase the product online. From there the business grew very organically, and it wasn't until the third year when I saw a substantial increase in demand across various different retail channels that I felt it necessary to create a strategy and business plan to support the additional growth."

How did you come up with the name? What was the process like?
"In 2009, when I brought my first product, GLOW™ Inner Beauty Powder to market, the business was actually called Carla Oates Beauty. At the time I was also giving a lot of talks at various organic and beauty expos around how to make natural recipes for skin health using raw ingredients. I'd been deliberating on whether I wanted my name to be the brand name or to keep it separate. Around this time I started titling my talks—as well as my regular column in Australia's Sunday Telegraph—as The Beauty Chef.
"As the business grew it made more and more sense to streamline my talks, the brand, and the products to this name. My very first product that launched in 2009 was called Carla Oates Beauty Inner Beauty Powder and in 2012 I decided to change the name of the brand to The Beauty Chef as I felt it was a strong, more cohesive representation of what I was doing. This decision also helped in separating me from my brand—our mission to help people be the healthiest, happiest versions of themselves has always been bigger than one person."

What were the immediate things you had to take care of to set up the business?
"All of the above! Website domain, business name, and trademark. Setting up our socials didn't come until a little later."
What research did you do for the brand beforehand? Why would you recommend it?
"Research came in the form of my personal journey to creating The Beauty Chef, which really stems from my own skin and gut health issues and that of my family's. As a child, I suffered from eczema and allergies and my mum took me to see a naturopath who dramatically changed what I ate, removing processed foods as well as allergens such as gluten and dairy from my diet. My allergies and eczema subsided, so I experienced firsthand the connection of food as medicine—that what we eat can affect our skin and health.
"As a journalist in my early career, I landed a job as a beauty editor for a mainstream newspaper and was inundated with lots of beauty products from mass-market brands. My excitement soon dissipated, after researching the ingredients and becoming increasingly concerned about the many toxic chemicals in skincare products. Women from all over Australia were writing into my column asking for advice on what products to use for their eczema, psoriasis, acne and other chronic skin issues. I knew looking after your skin properly was an inside out job from my own experience with eczema, and knew that none of these chemical-laden products would actually help, heal or regenerate their skin.
"I decided to make it my mission to help change the paradigm in the beauty industry and help educate women on how to look after their skin in a healthier and more holistic way. So I left the newspaper, wrote a book with Penguin books in 2004 called Feeding Your Skin and became the natural beauty writer for Wellbeing magazine, who I still write for today. I also penned a natural beauty column called DIY Beauty for the Sunday Telegraph newspaper for eight years, and during that time wrote hundreds of articles on natural health and beauty. I was the ambassador for organic skincare for the Biological Farmers of Australia for nearly two decades and am currently an ambassador for Australian Organic.
"Interestingly, when my daughter also experienced eczema and allergies, around 12 years ago, when she was about ten, I eliminated trigger foods like dairy and gluten from her diet, but I also started researching the link between gut health and skin health and found some of the studies very interesting. As I explored this link more closely, I decided to put my family on a gut-healing protocol which included eliminating certain foods from our diet but also introducing lots of Lacto-fermented wholefoods teeming with beneficial bacteria aka probiotics into our diet. These included foods like sauerkraut, kefir, and kimchi. As I began to experiment in my kitchen at home, Lacto-fermenting a variety of whole foods, I realized I was onto something.
"Friends and family also took notice, asking what I was doing differently as my skin was glowing and I quickly became the local beauty pusher and supplier of these fermented foods as they became in high demand from everyone from neighbors, friends, and family. They found they had better energy, happier tummies, and healthier, more radiant skin. From here in 2009, the first iteration of GLOW™ Inner Beauty Powder was born, my first inner beauty product containing 24 bio-fermented superfoods with prebiotics and probiotics for gut health, glowing skin, and wellbeing."

How did you find the manufacturer/production facility that you use? Did you have any bad experiences? What did you learn?
"Like a true journalist, I found our manufacturer through research. I did have some interesting experiences, to begin with as I was just starting out. The orders and quantities I was placing were modest and not in line with their usual requirements for minimum runs so I had to convince them and gain their buy-in that the business would grow. A key piece of advice I would pass on to anyone starting out is to ensure you have all correspondence in email so that there's a record of the conversations. Also, be very clear about what you will and will not accept in your products.
"The processes and ingredients must be compliant with your brand philosophy; it's important to be persistent, strong and dogged with your manufacturer from the onset as you don't have the buying power and protection of bigger brands. Ensure that you obtain a solid, rigorous supply agreement from them early on to guarantee best practice is maintained between both parties."
Did you self-fund the company? Did you raise seed money or initial investment money? Why/Why not?
"The Beauty Chef products came from a genuine need rather than the approach of setting out to start a business, so I began the company with a few thousand dollars—$5000 to be exact. My first big break in a commercial sense came when I was approached by an agent at TVSN, the TV home shopping network here in Australia to sell GLOW™. In order to facilitate this opportunity, I funded the first run of products myself. GLOW™ was received very positively, meaning I needed more money to up the quantities that were being produced, so my sister and a best friend invested in the business and are still shareholders. To this day, GLOW™ is the number one seller in TVSN's health category—and the continued success helped inject capital into my business.
"My biggest piece of advice to those starting out would be to do as much as you can yourself and remember that debt is always cheaper than giving away equity in your business. For me, keeping control of the brand in order to execute the vision without it being diluted has been paramount. That said, it really depends on the individual brand. Variables like growth and capital requirements can be important for attracting investors from a strategic and funding perspective, but it must be the right person(s) who can further amplify your growth and share the vision. The right partnerships are very important—PR, manufacturing, investors, etc."
How much did you pay yourself? How did you know what to pay yourself? (You don't have to give the $ value, just the percentage)
"Nothing for the first year. Following that, I paid myself $600 AUD a week for another year, and it went up incrementally from there. I supplemented this income by doing writing work for magazines."

How big is your team now? What has the hiring process like?
"We now have 30 full-time staff at our head office in Sydney, Australia. Up until about two years ago when I brought on an external HR company, I did it all myself. I had no experience but knew I needed to find the right people with the right skillset. Do not compromise to fill a headcount. Be sure to follow your gut and to ensure that the person is the right cultural fit for the company. It also helps if the person has an interest in the brand mission, as their passion will run deeper if they have that personal interest that pulls them towards the product and philosophy."

Did you hire an accountant? Who helped you with the financial decisions and set up?
"Yes. I hired an external accountant to help with taxes but I made all the financial decisions to begin with, which was a huge learning curve. I hired my first in-house account two years ago which helped alleviate the pressure from me enormously. One of the most important things I've learned when you start a business is to find a good accountant. In my experience, this is not easy. It is really important to understand the finances of your company and have a good understanding of taxes, tax concessions, grants, etc. So even if you are not all over the small details, you can pick up if something doesn't look right. My advice is to ask questions! Continue learning and use your common sense. I ran a lean ship at the beginning, and kept overheads really, really low checking on cash flow and production flow charts each week and often on a daily basis."
How did you promote your company? How did you get people to know who you are and create buzz?
"I had worked as a fashion stylist and beauty editor for several years so I had exposure to PR and marketing but no direct experience. I remember when I first launched GLOW™, beauty editors, while being baffled, were also intrigued, so it received a lot of attention from the media. As a result of a piece written on the product in Vogue Australia, the buyer from the Farmers department store in New Zealand called me and said that she had seen a story on the product in a magazine and bought it from my website. She was amazed by the results and said she would love to stock it but there was nowhere to put it on the shelves—no category for it, and that it was way too ahead of its time.
"As you can imagine, pioneering a category means you need big marketing spend to educate people about a new concept. So with very limited marketing spend, and no awareness of the category, how was I to market this new product and concept? With no shelves to put it on?
"You can't ever underestimate the power of word of mouth! Our product worked—and people talked about it— they told their neighbors who told their aunts, their work colleagues, their cousins. And then once TVSN caught wind of it and asked me to sell it on live television this gave me national reach and a fantastic platform to educate the customer about the concept and it resonated with them."

What is one thing you didn't do in the setup process, that ended up being crucial to the business and would advise others to do ASAP?
"Not creating a business plan from the outset and not having a deeper understanding of margins and profitability. I had picked the most expensive raw ingredients and chosen a fermentation process that takes 6-8 weeks. Neither of these things is commercially viable yet ultimately has set the brand apart. Funnily we haven't been able to partner with a distributor as our products cost so much to manufacture however it has worked in our favor, as The Beauty Chef has become known for quality and efficacy and I wouldn't have it any other way."

For those who haven't started a business (or are about to) what advice do you have?
"Look after your gut, be gutsy and follow your gut instinct!"
Shop some of our The Beauty Chef favorites: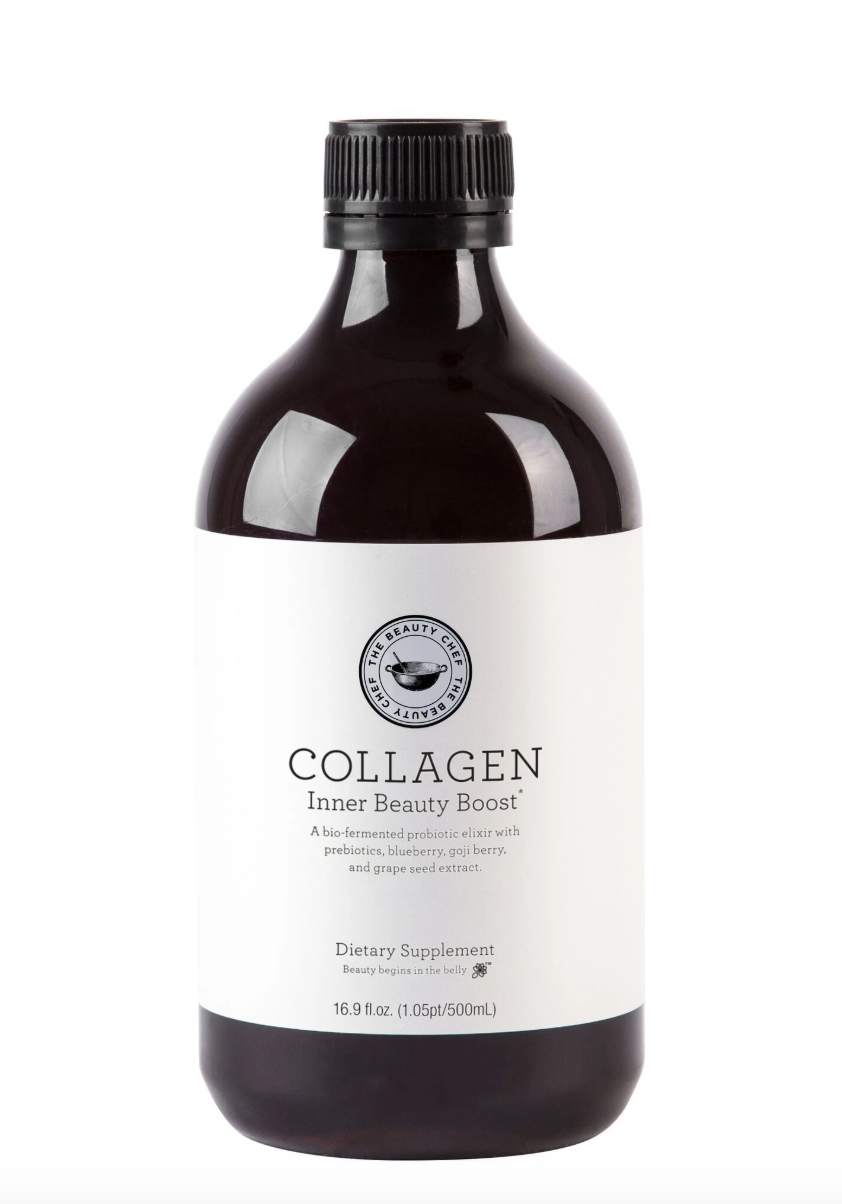 Collagen Inner Beauty Boost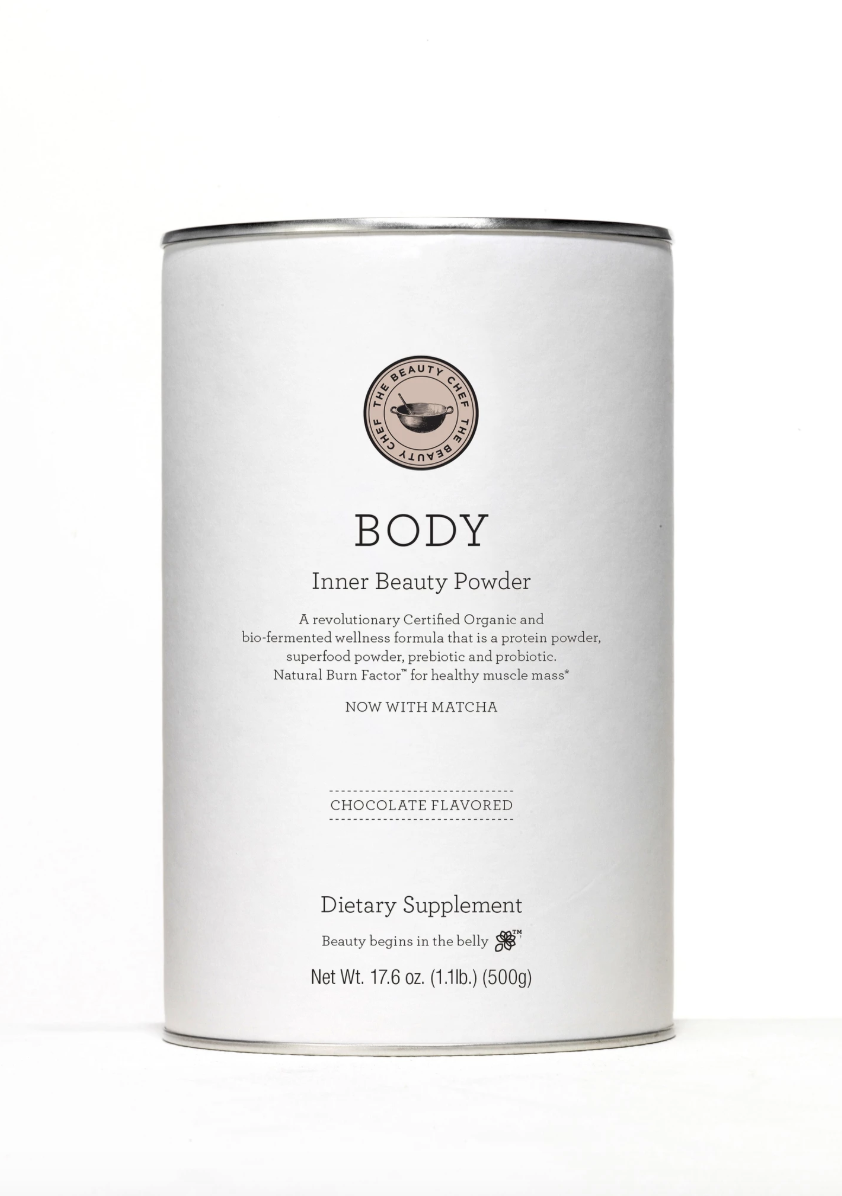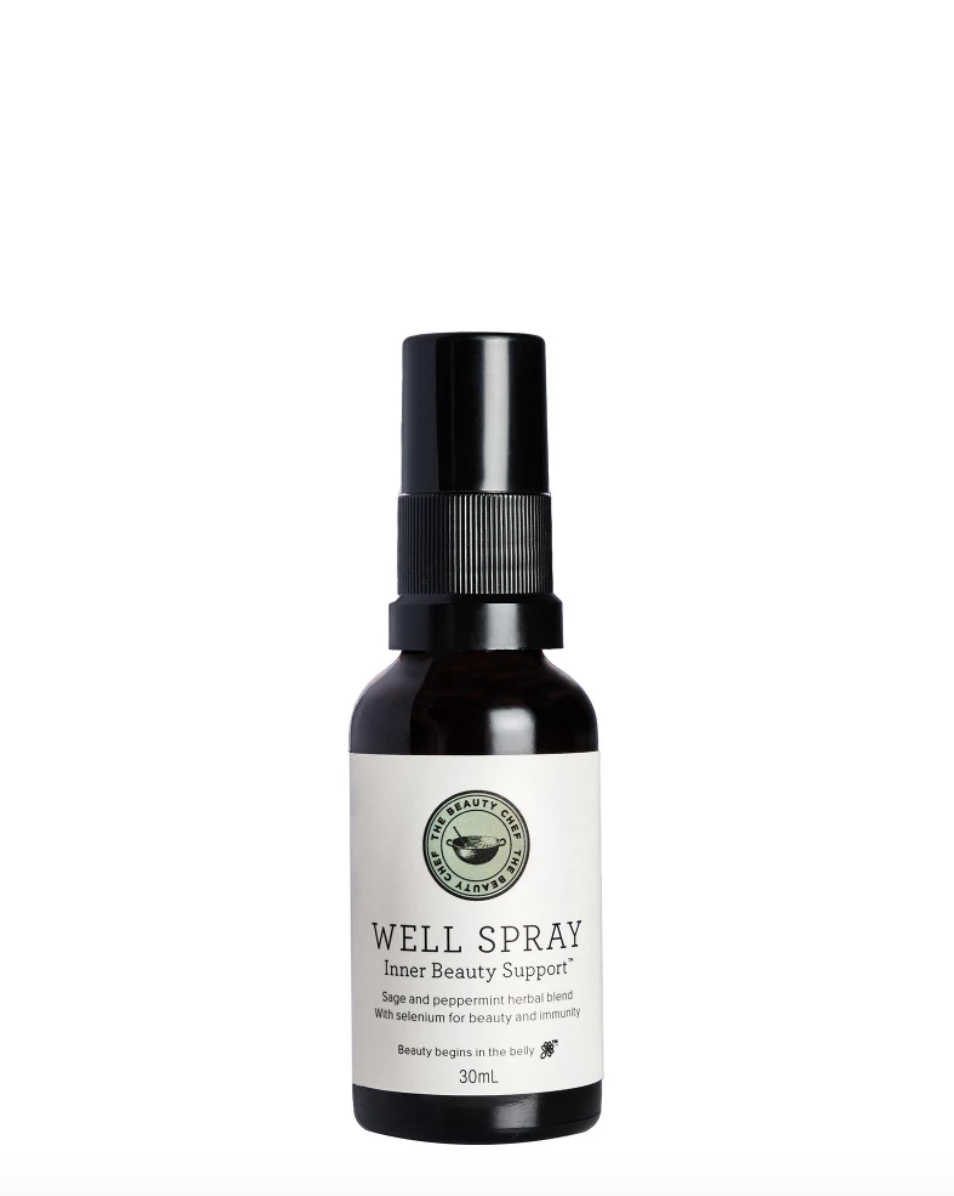 Well Spray Inner Beauty Support