Last night we took over LA's Fig House for a night to remember with our friends at Roxy. The brand stopped in SoCal for their Make Waves, Move Mountains tour and brought some of their athletes along for the night, plus an IRL shop. If you were in our audience, you witnessed us make waves and move mountains with our amazing roster of panelists, and Roxy pop-up shop. As always, the space was filled with a ton of Instagrammable moments to snap away. Our guests also mixed and mingled with cocktails, light bites, and left with long-standing connections to build their network. If you weren't able to make it, don't worry we've got a full recap for you.
The Panelists
Lisa Andersen: Four-time world surfing champion, all around badass. Lisa was named one of the top female athletes of the century by Sports Illustrated and was inducted into the Surfing Hall of Fame. Today, she is the worldwide ambassador for Roxy and has her own collection with the brand.
Bruna Schmitz: This professional surfer left her native Brazil at a very young age once she realized she could make a career out of the sport. Bruna became the youngest to win a Brazilian pro event, and at the age of 14, she signed with Roxy.
Deddeh Howard: Founder of the Black Mirror project and all-around influencer. Deddeh wanted to challenge the modeling industry after facing rejection, and understanding the lack of diversity. The Black Mirror Project started by recreating big campaigns with models of color, and it went entirely viral. Deddeh wants all women to be represented in all industries.
Katie Austin: You likely know her as a wellness expert, but Katie now has her own activewear line, Austin Active, and an app that's inspiring women to live their healthiest lives. As the daughter of fitness guru, Denise Austin, Katie naturally stepped into the wellness space and has garnered an audience of her own.
Jordan Younger: AKA the Balanced Blonde, runs a successful blog, podcast, and is also a published author. She's been open about her struggles with an eating disorder and pushing through it to create the best life for her. She now serves as an inspiration for other women who are looking to understand wellness and practice self-care on the regular.
Mic-Drop Moments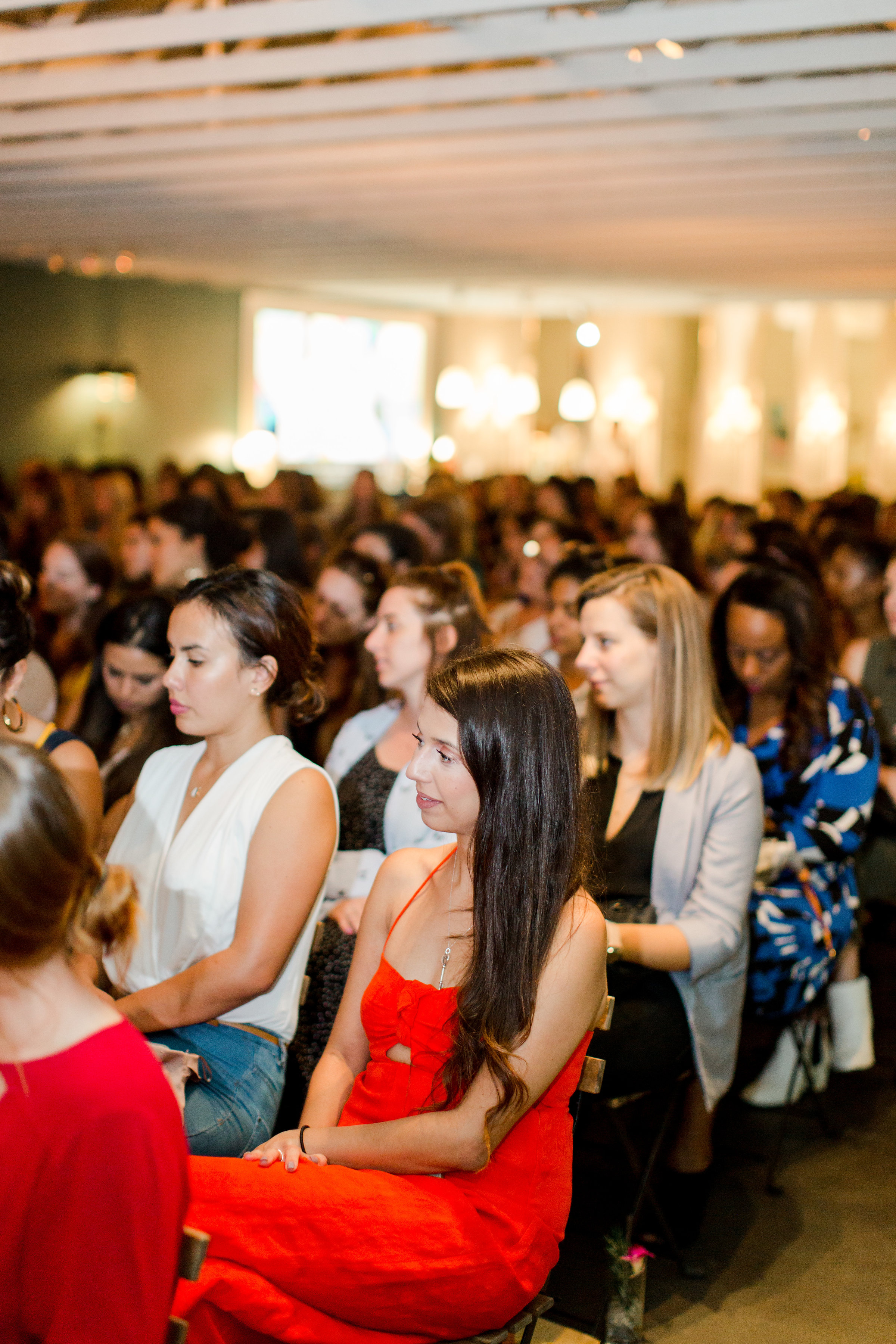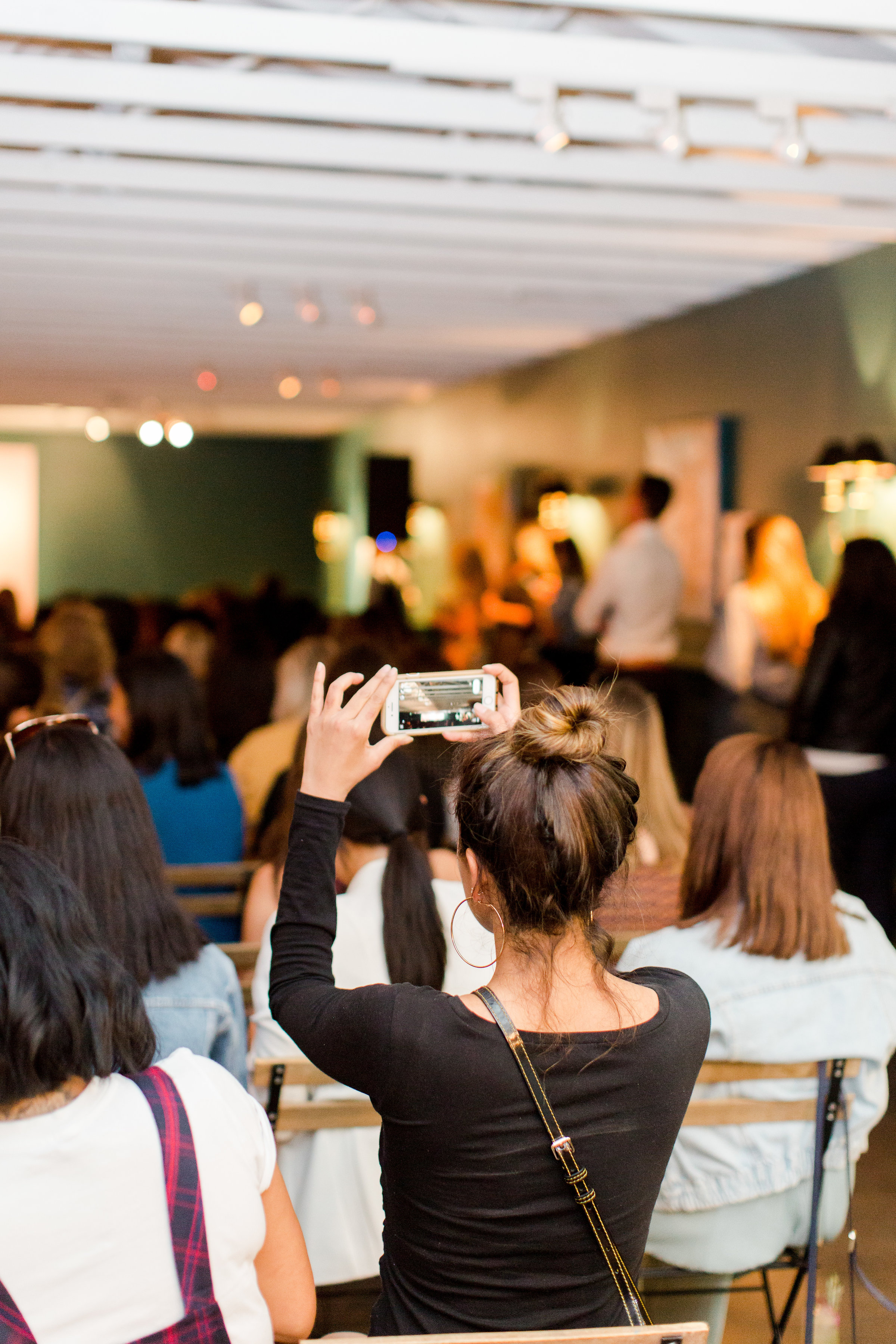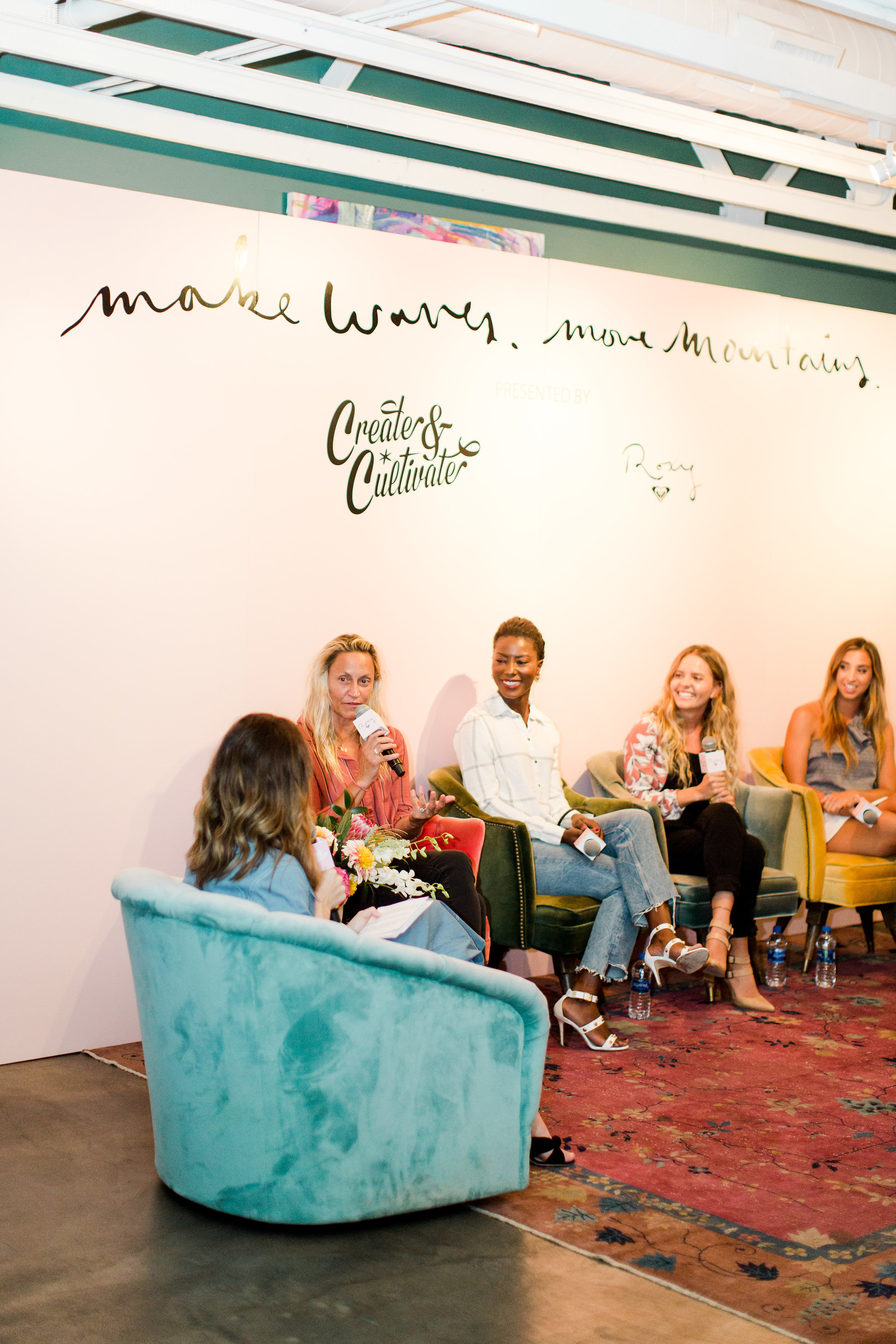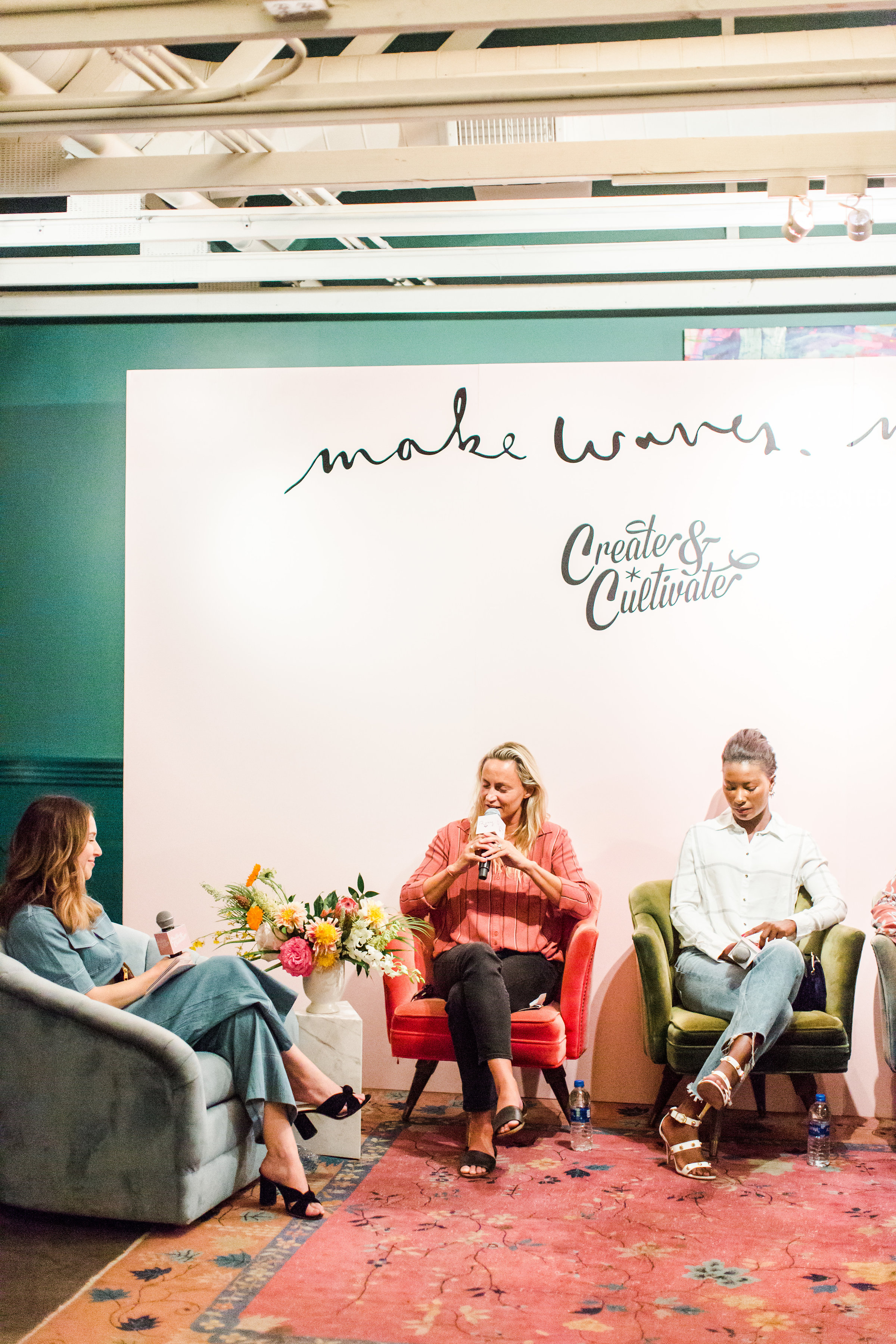 "Once you get the fear out of the way, you'll be able to achieve your dreams."- Deddeh Howard
"If you can walk away from certain facets of your business, it's not a failure."- Jordan Younger
"I always tried to keep an open mind and understand why my life was going in the direction it was going."- Bruna Schmitz
"I took all of my savings and put it into a clothing line & app in college and they failed. But looking back now, I know that HAD to happen."- Katie Austin
The Space
We transformed the Fig House into a Roxy-lover's dream. There was an airstream on site, where guests can handpick Roxy clothing items as well as accessories. For the surfing fans, there was a trio of boards set up to take all the Instagram photos you can imagine. During the panel we had the audience sit in the main section of the venue, while they enjoyed cocktails, wine, beer, and light bites. Everyone also received their own Roxy gift bag to store all of their new items from the pop-up shop, and custom illustrations by Chloe White were made upon request.
MORE FROM OUR BLOG